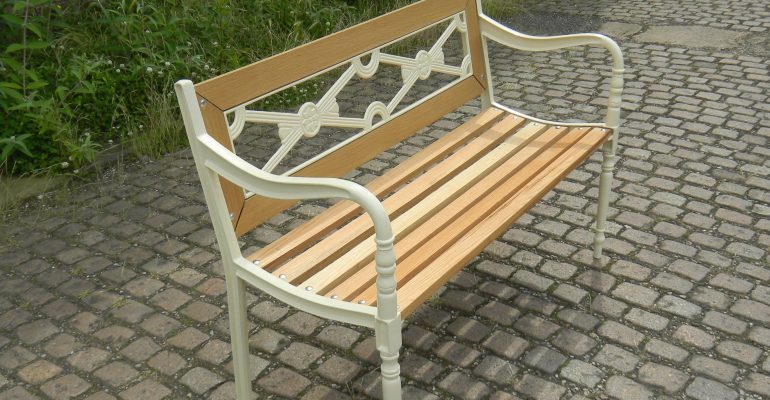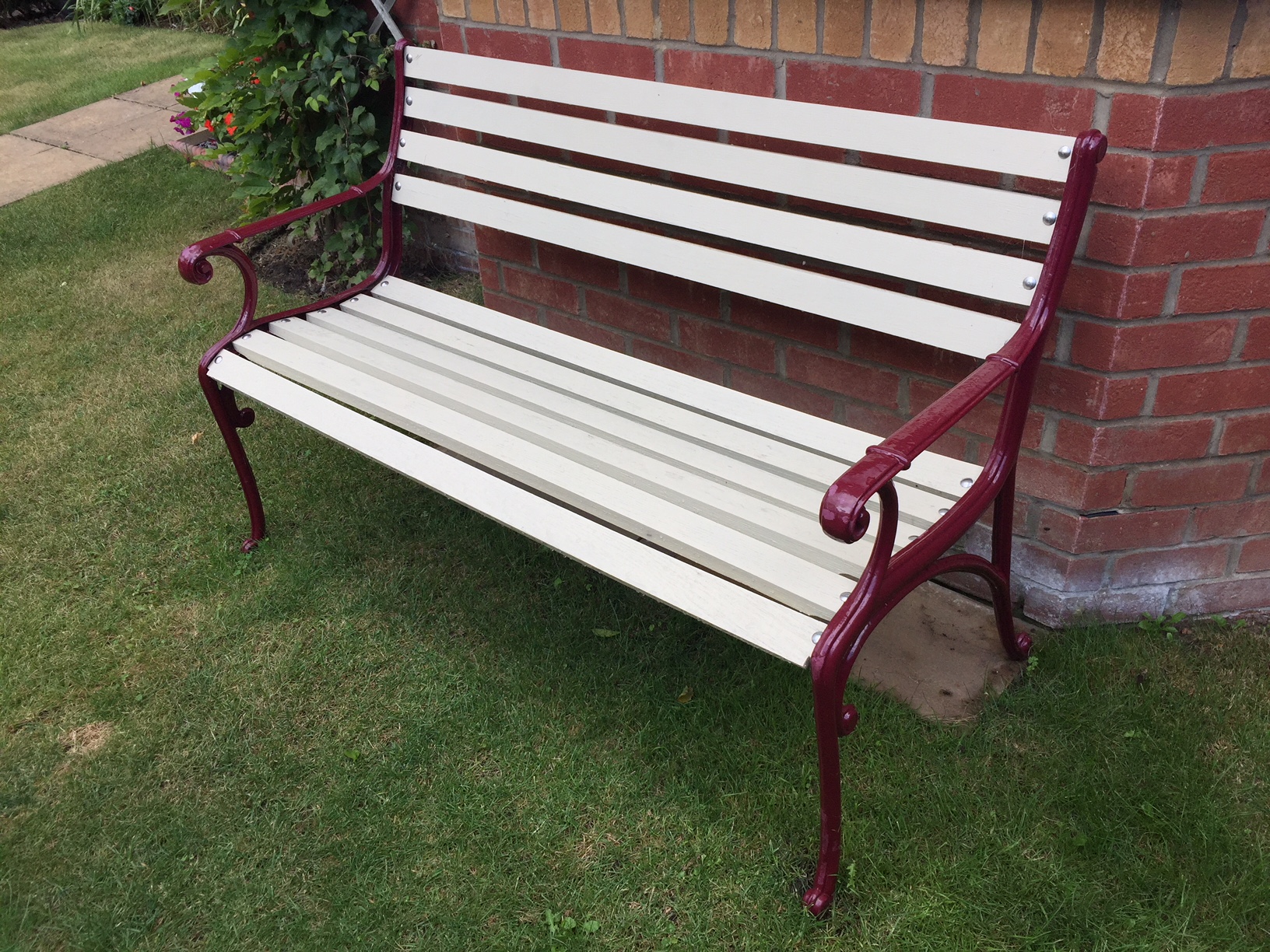 4′ burgundy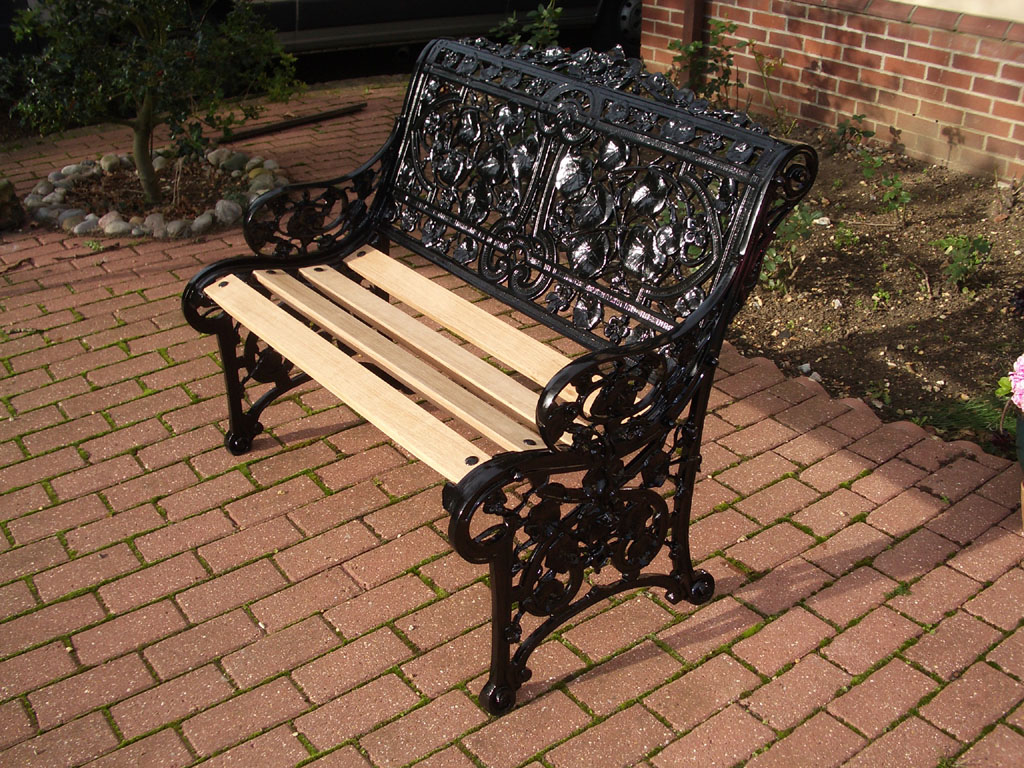 3′ gloss black
Garden Benches
 We now have a small selection of fully-restored antique garden benches in stock. The styles vary, depending on which bench ends are available to us. Usually cast iron, sometimes cast aluminium, all are reclaimed architectural antiques fully restored and given three layers of powder coating, which gives a deep and lustrous of your chosen colour.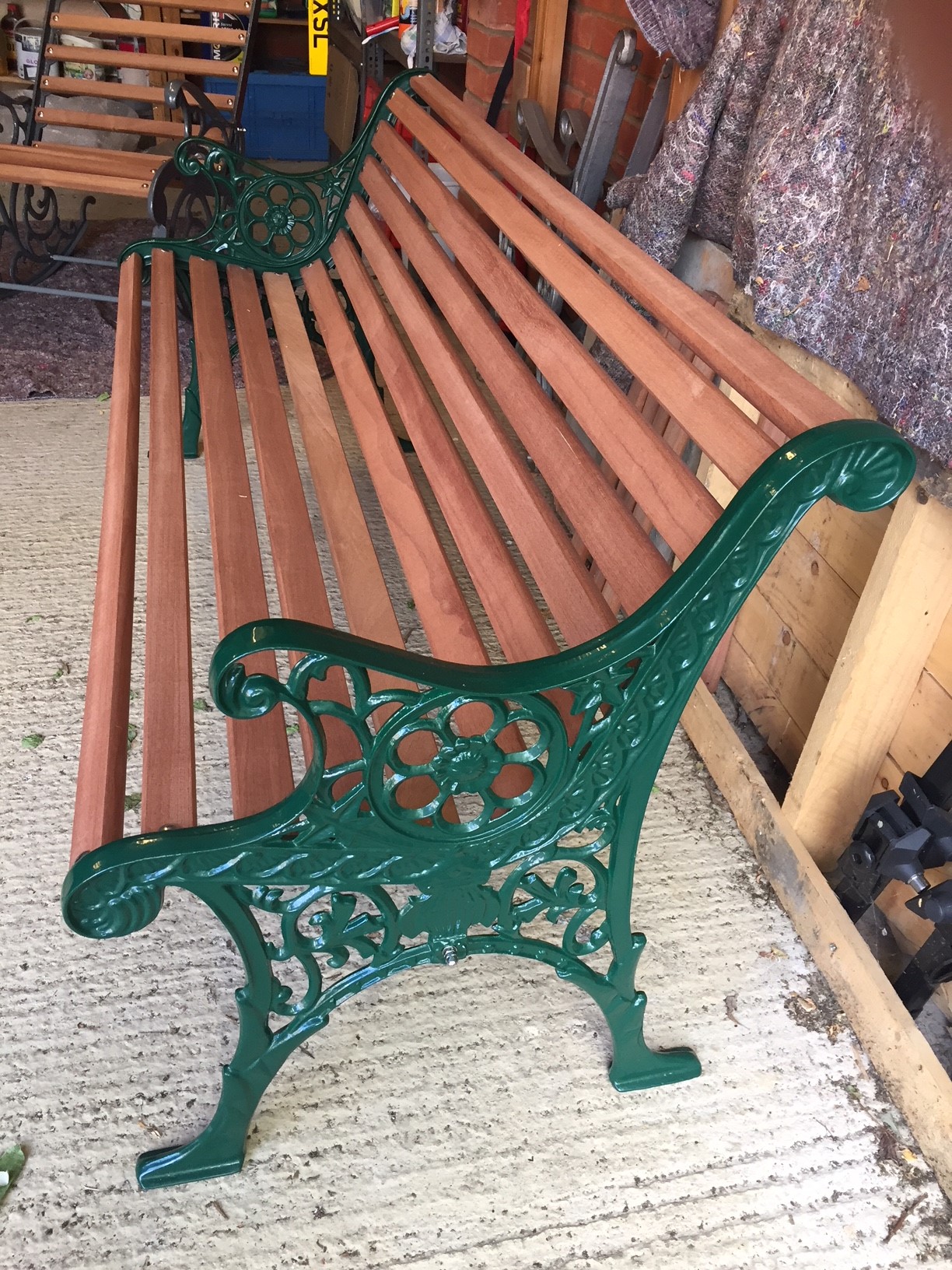 5′ dark green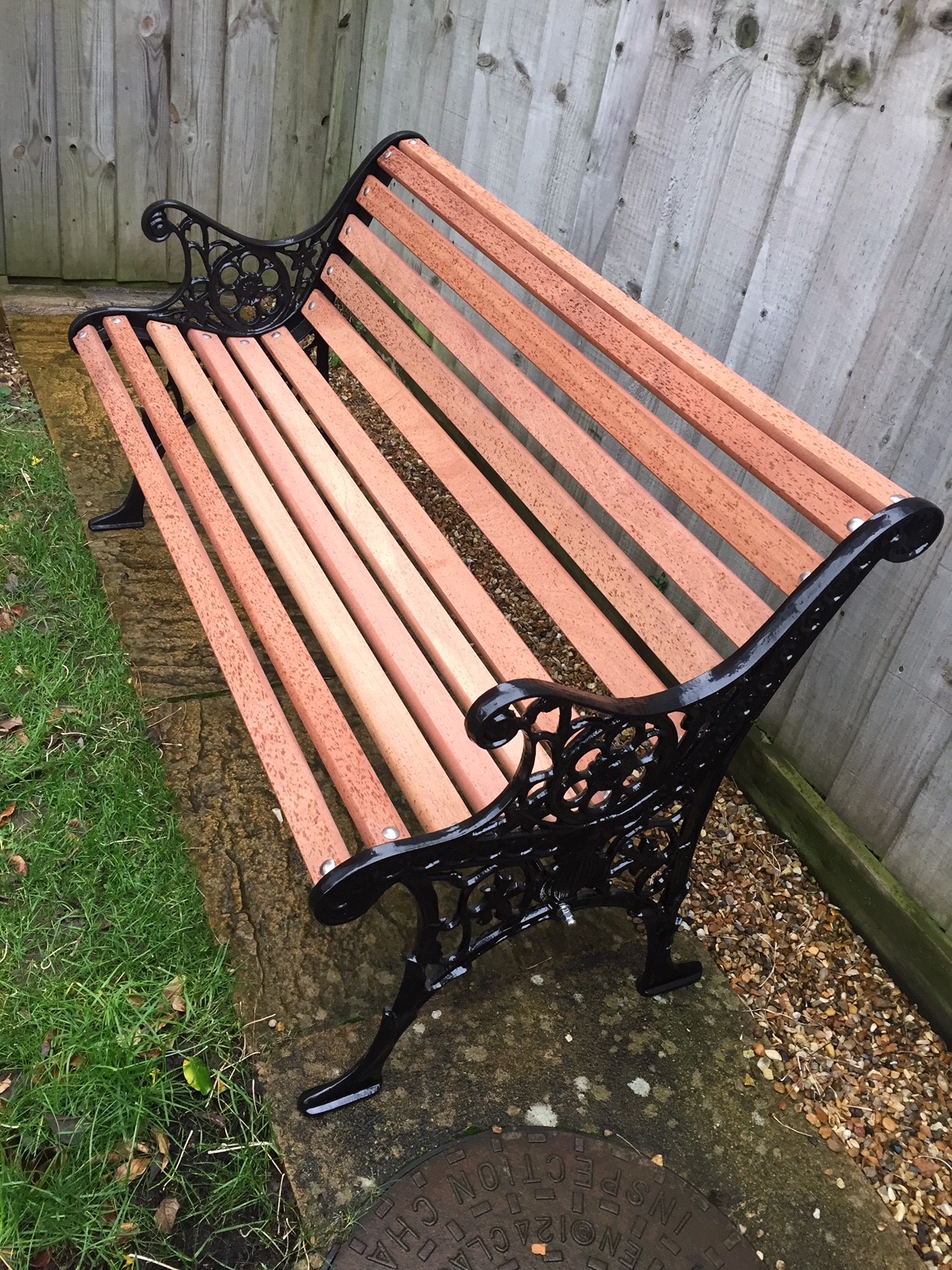 4′ black gloss
The timber slats used are seasoned hardwood which will give a  long life to your bench.  The timber is supplied un-treated and can be oiled, varnished, painted or stained.  If left un-treated, most timbers will turn a shade of grey within months.  All the fixings used are stainless steel. Prices vary according to the style of bench ends and the overall length.
Please ring 07792 500900 or complete our brochure request form, stating your interest in our Restored Garden Benches, thank you.