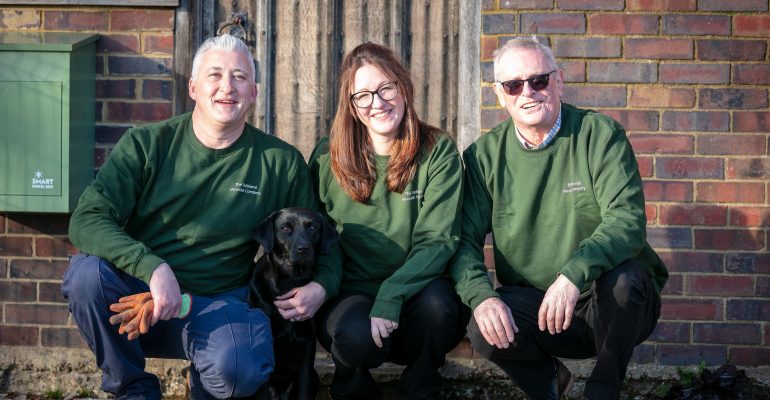 Our Story
The roots of The Traditional Verandah Company go back to 2000. Although we are a proudly British firm, the concept for the Traditional Verandah Company was born in Australia. Our founder, Richard Drake travelled to Australia as a '£10 Pom' in the 1960s. Embracing the outdoor life, Richard enjoyed sipping a glass of wine with his wife beneath the shade of a tin-roofed verandah. They enjoyed the sunsets and loved watching storms roll in off the Pacific Ocean, even with rain hammering on their verandah.
Many years (and a few bottles) later, Richard was back in the UK, living in Suffolk. He wanted to add a verandah to the family home, his vision for a verandah being rather more refined than the one he had sat under in Australia. Richard wanted to sit outside under a stylish structure with his family, even in inclement weather.
Driven by his desire to build a verandah, Richard began a fruitless search for a company to build it but found nothing that met his requirements. Not a man to be deterred and armed with sketches of his idea, Richard approached AAD Ltd, a local fabrication company. Richard quickly established relationships with AAD and a range of other suppliers to create his verandah.
Richard and his family were soon enjoying their verandah. Friends enjoyed it too, so much so that a few commissioned Richard to make verandahs for them. These initial orders enabled Richard to refine the product and the Traditional Verandah Company (TVC) was born.
Our Products
We are immensely proud of our work. All our products are designed and manufactured by us, with no middlemen or agents involved. We have complete control of the standards and finish of our products. Our bespoke structures are designed to meet all your requirements and to compliment and add value to your property. In addition to verandahs, our range has expanded to include gazebos, porches and pergolas. Each structure we create is bespoke to your requirements.  Our cast aluminium components are available powder-coated in a range of over 500 colours.
Our portfolio is broad and the quality and style of our products have resulted in high profile commissions. Our clients include the Carlton Club in London, Irnham Hall wedding venue and The University of Oxford. For more information about some of our more prestigious projects, click here.
Chelsea Flower Show
We are delighted to have been chosen to showcase one of our structures in the largest show garden to be built at the Chelsea Flower Show in 2023. The Savills Garden will be designed by Mark Gregory, one of the country's top garden designers and the founder of Landform Consultants. Our dedicated page on the project gives more information.
Attention to Detail
Each component is carefully designed and structurally tested, before being approved by our team. We constantly strive to improve our system to make our structures more effective, streamlined, and beautiful.
How we Work
After we carry out a free site consultation, we provide a sketch for clients to check over before placing an order. Once the order is placed this sketch is expanded by our architect who produces the formal plans. The structure is manufactured in-house before it is installed by our team of experienced staff.
Our Ethos
We believe in working in a sustainable manner and working with small, local businesses. We are honest, hardworking and committed to providing the best possible customer service. We do not need to pressure clients into a sale, as our products speak for themselves, as our 5 star Trustpilot Reviews demonstrate.
Made in Britain
We only use British companies (foundry, glass supplier, powder coaters) to supply the materials we use to produce our structures. Like us, our foundry, glass suppliers and powder coaters are small businesses. AAD Ltd continues to supply us with fabricated items for our built structures.
We are proud to have recently been awarded the "Made in Britain" mark.
Our People
In 2013 Richard retired and his daughter, Georgina Sykes now runs the company alongside her husband John who manages the production of each structure personally. We remain a small family run business, with our staff having been with us for years. With ongoing training regarding our ever-evolving product range, each member of our team is experienced and knowledgeable.
Would you Like to Learn More?
For a free colour brochure, click on Request a Brochure above. To get in touch for an informal chat please ring 01580 854891 for a free, no-obligation estimate.