Structure Designs
We are truly passionate about our structures and continuous development is a high priority to allow us to develop more choice for your bespoke structure.
Column Designs
V8
Our V8 column is a smooth, tubular column made high-grade aluminium. This remains a very popular column, given its versatility and compatibility with numerous components. Try with or without arches, bases, rings – there are numerous options to choose from! Available in any length up to 3m.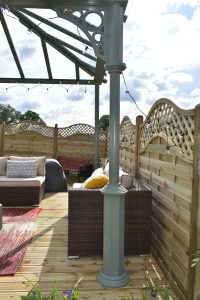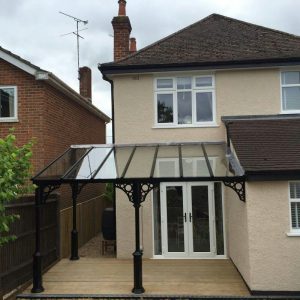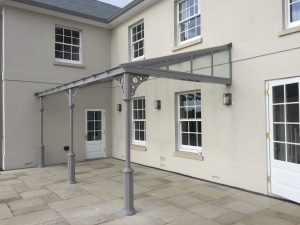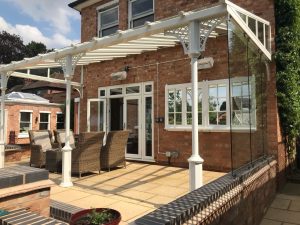 Royale
Our Royale base is cast as a substantial single piece, and can be used with either our plain column (see V8 above) or our Fluted column (see below). Octagonal in shape and versatile in design, which suits almost any property style. This casting is stunning simply placed on a column alone, alternatively with quarter arches or a Trumpet casting at the top of the column.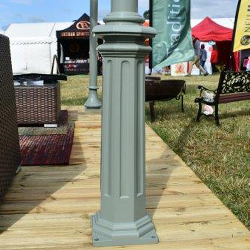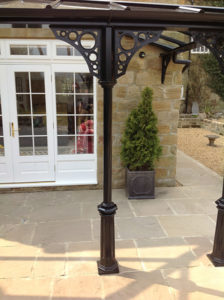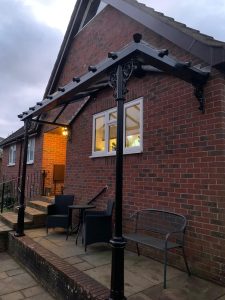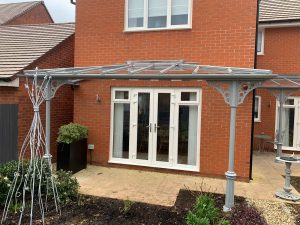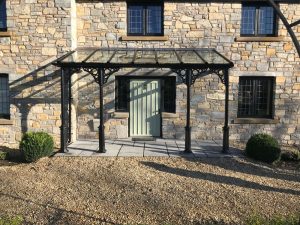 Fluted column
The fluted column is similar in style to the classic Georgian and Victorian lampposts, once a common feature to light up our streets, adding period style to your home's exterior.
The fluted columns are extruded in pure aluminium and are available in any length up to 3 metres.
The castings that accompany the fluted column have been specifically designed to match in with almost any style of architecture, having a classic appearance. It is easy to interchange these quality ancillary castings with either the V8 or fluted column.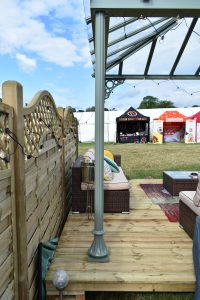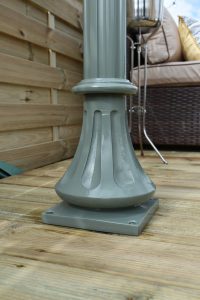 Shown here with our matching fluted Trumpet casting
Trumpet
Our Trumpet castings are available in either smooth or fluted finish. These can be used with either our plain or fluted columns, at the base, top, or both!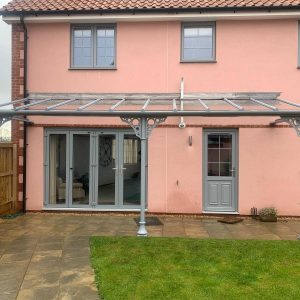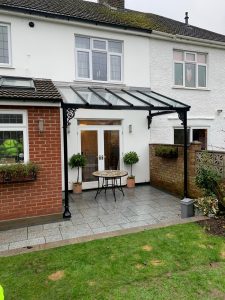 Whitworth
Originally cast from a mould based on an early Victorian column designed by George Whitworth, this single-cast column is the heaviest in our range and is available in either 2.4m or 2.6m lengths. With its simple, clean lines many of our customers have favoured this column since we introduced it in 2015.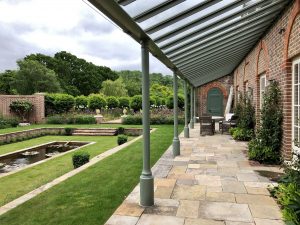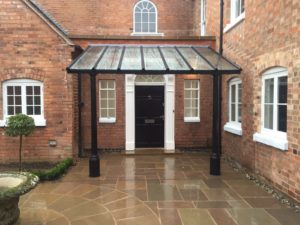 Lattice
Our lattice column is very close to our hearts, as it is where our story began – it was the first column we ever made! We have adapted and improved the lattice column and its ancillary components over the years, and we feel it is now better than ever. Many clients choose the lattice column, some purely for its aesthetic value; others who wish grow plants (vines, clematis, roses, etc.) up and around it.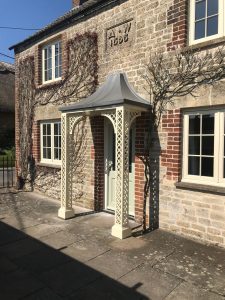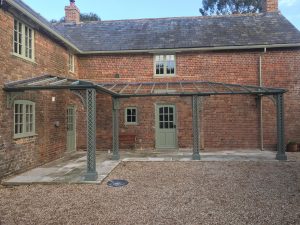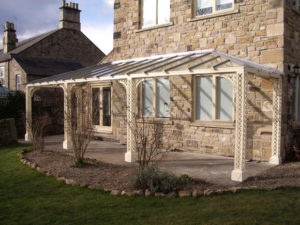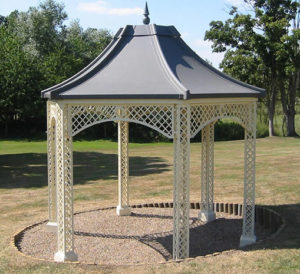 Quarter arches
We currently offer 3 styles of quarter arches; Scroll, Circles and Lattice. These are all compatible with any of our columns, except for the Whitworth; as this has its own unique cast design at the top.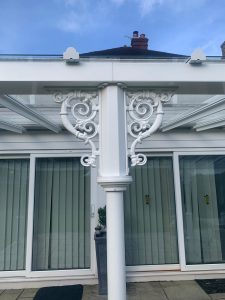 Scroll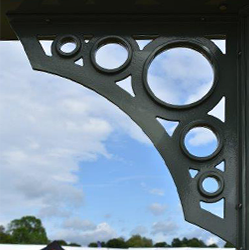 Circles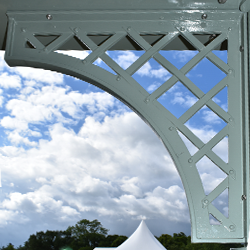 Lattice
Colours
We triple powder-coat all aluminium parts of your bespoke structure in a range of over 500 colours. Want us to match a specific paint colour? Just ask! Below are a selection of our most popular colours – please note that the colour may vary from screen to screen and are here for illustrative purposes only.